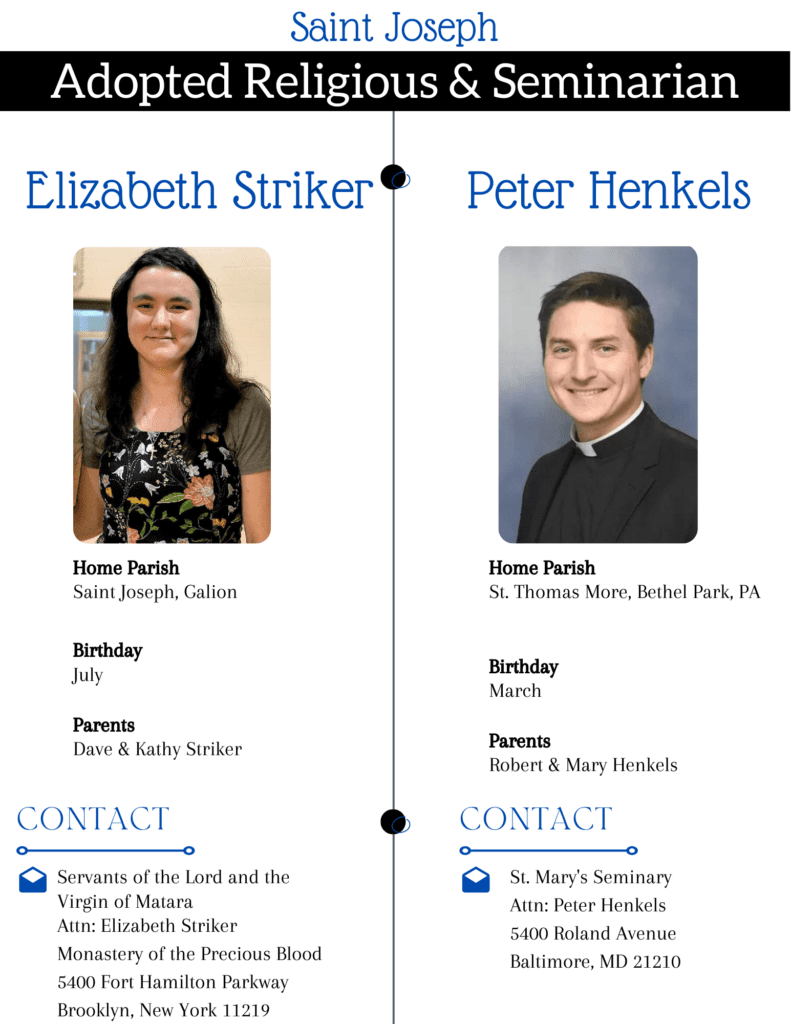 ---
Update on Peter as of 2/8/23
–Peter is doing well and will be installed to the Ministry of Lector at the end of February 2023. When a seminarian receives the Ministry of Lector, the Church recognizes the formation that has occurred in him as well as his willingness to embrace the ministry as another sign of his preparation for ordination. Peter asked me to thank all of you who sent him Christmas cards. If you want to send Peter a gift card, Shell gas station is good, and DoorDash or GrubHub are helpful when he orders food into the seminary. 
Update on Elizabeth as of 9/18/23
–The Investiture Ceremony where Elizabeth will receive her habit will be on Monday, December 11, 2023.
Elizabeth can't receive personal gifts but we can make a monetary gift to her religious order.  Elizabeth said money can be sent specifically for "feast specific needs" (meals, flowers for the Church on big feast days, vows, investiture) or "formation needs" (novitiate travel funds like for gas when they go on pilgrimage and for health insurance). We can also donate for "maintenance/repairs" like for fixing the showers. We just need to be sure to designate what our checks should be used for. You can send the check directly to the Monastery in NY when you write to Elizabeth. She will give it to her superior.